Aloha Saving Days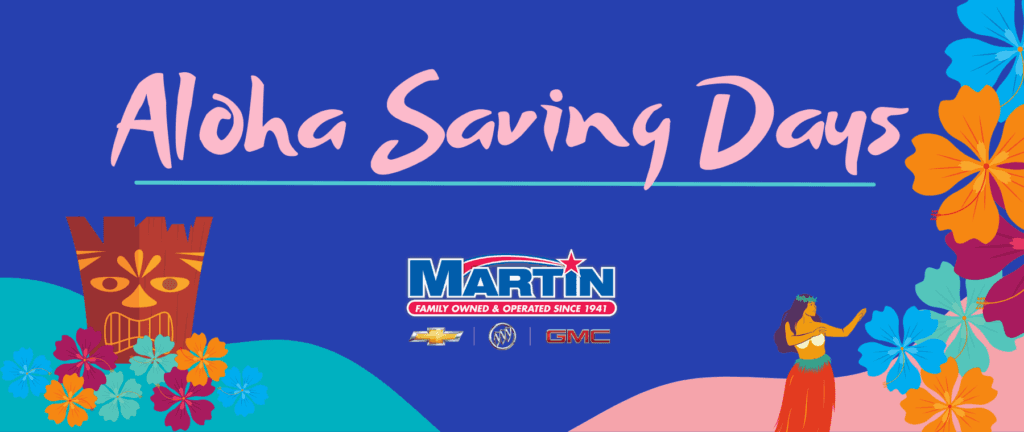 Get in the summer spirit with Martin's Aloha Saving Days.
Customers wearing Hawaiian shirt to our store or through video chat for our long distance customers any day starting May 1, 2022 thru August 31, 2022, during regular working hours, will receive $500 off the purchase of a new or used vehicle or $1,000 off when you order a new vehicle with us.
Promotion runs from May 1, 2022 to August 31, 2022. Pictures will be taken and used for advertising at the store. All vehicle purchases qualify.